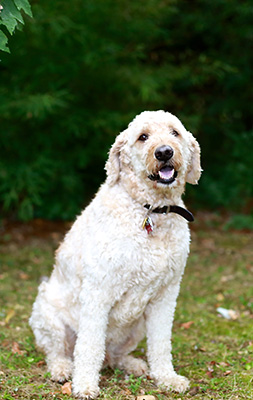 Meet Charley
Charley is an eight-year-old Goldendoodle. He is a fabulous dog! I have had him since he was a puppy and knew from the start that there was something special about him. He has a way of sensing when people are in physical or emotional pain and providing comfort to them.
Charley has passed his Canine Good Citizen exam and is a certified therapy dog (Therapy Dog # 17897) through Therapy Dog, Inc. He has gone through extensive training and examinations to be given these titles.
He has worked with children who have disabilities as well as with elderly people in assisted living facilities. We volunteered at Alexander Youth Network with children living at their crisis center. These children were in difficult situations, but they could always count on Charley to bring smiles to their faces. He brings joy, companionship, and love to all people he meets.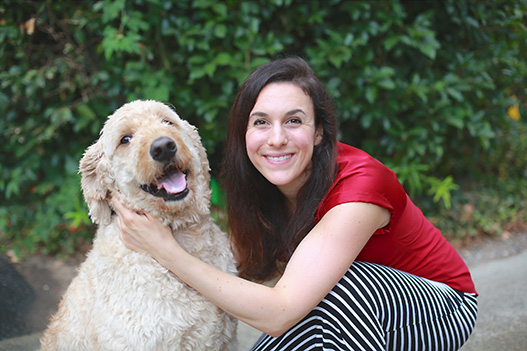 Charley & Johanna
While animal-assisted therapy is not for everyone, it can greatly benefit certain people. Animals can ease anxiety and depression, moderate stress, and improve health outcomes. Together Charley and I promote compassion, acceptance, and healing. Please contact us to see if we might be able to help.
About Animal Assisted Therapy (AAT)*
AAT is a formal goal-directed intervention conducted by a trained animal-handler team. It is most commonly used to promote improvements in physical, social, emotional, and/or cognitive functioning. AAT is delivered by a health or human service professional with specialized expertise and within the scope of practice of his/her profession. AAT may be provided in a variety of settings, may be group or individual in nature, and may be implemented for persons of any age. There are specific goals for each individual involved and the process is documented and evaluated.